Window Cleaner - Green'R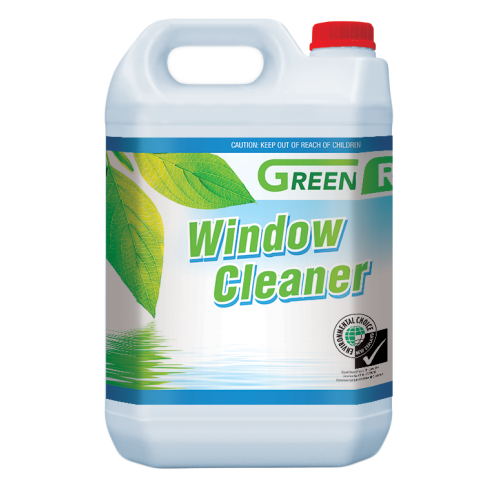 GREEN'R GLASS CLEANER is an ammoniated clear blue alkaline window and glass cleaner, which produces outstanding results.
PRODUCT FEATURES
Quickly and effectively removes dirt, grime, fingerprints, smudges, grease and smoke film.
Streak free.
Ammoniated.
Safe, economical and easy to use.
Fast acting and fast drying.
Environmental Choice New Zealand licensed.
APPLICATIONS
GREEN'R GLASS CLEANER is the ultimate cleaner for glass, optical lenses, windows, mirrors, vinyl, leather, chrome, porcelain, formica, ceramic tiles and most plastic.
DILUTIONS
Spray on GREEN'R GLASS CLEANER or apply with a window brush. Squeegee dry or wipe and polish with a lint free cloth.
Eco-Friendly