Rinse & Drying Aid - Green Rhino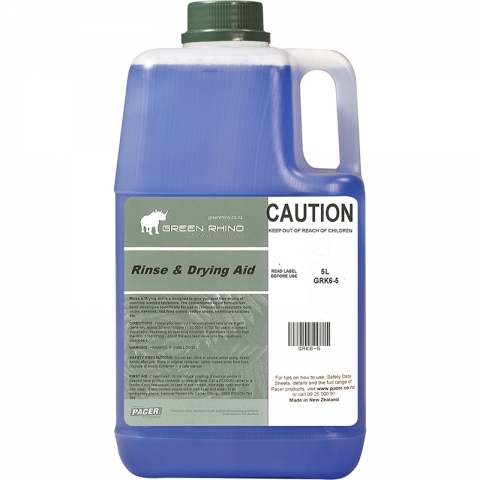 Rinse & Drying Aid is designed to give you spot free drying of machine washed tableware. The concentrated liquid formula has been developed specifically for use in commercial restaurants, bars, clubs, bakeries, fast food outlets, coffee shops, healthcare facilities etc.

NZFSA C31 Approved

DIRECTIONS: Follow your machine's recommended ratio of detergent. If glassware is cloudy then the ratio is too strong - adjust the auto feed valve until the cloudiness disappears.
Regular