Liquid Hand Soap - Serene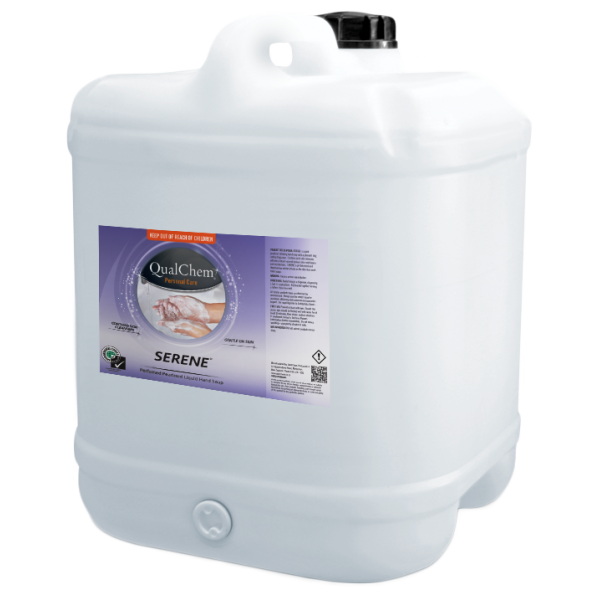 SERENE is viscous pink pearlised lathering hand soap with a lasting fragrance.

PRODUCT FEATURES

pH balanced and therefore has milder effects on the skin than most toilet soaps.
Contains mild skin cleansers with non-irritant coconut derived skin conditioners and moisturisers.
Non-sticky.
Does not block pumps and nozzles of soap dispensers.
Has a pleasant perfume, suited for both men and women.
Economical.
NZFSA Approved C52
APPLICATIONS

SERENE is ideal for offices, factories, hotels, garages and general cloakrooms
SERENE can be used in all recognised soap dispensers (available from the supplier).

DIRECTIONS

Wet hands, apply a small quantity of SERENE and rub well. Add a little water and work up to a lather. Finally rinse with more cold water.
Eco-Friendly