Instastrip Floor Stripper 20L - Qualchem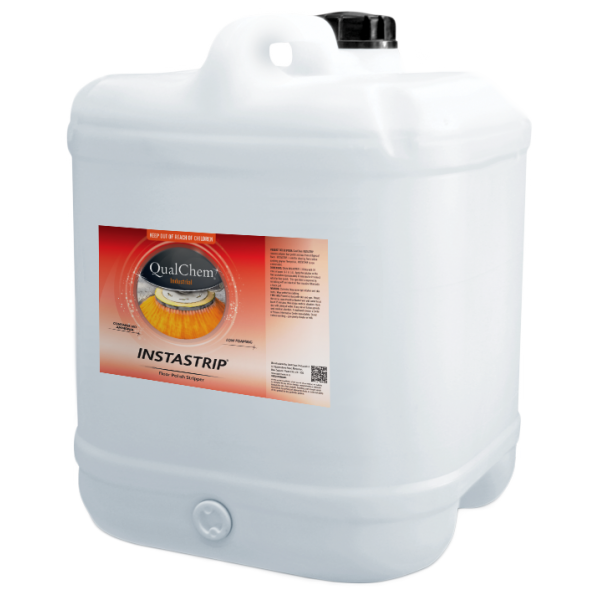 INSTASTRIP 20L is a clear yellow highly alkaline, powerful non-ammoniated liquid stripper for removing wax and acrylic polymer floor dressings.

PRODUCT FEATURES

Contains no ammonia and is therefore pleasant to work with.
Relatively low-foaming, thus improving visibility for the machine operator.
Biodegradable.
NZFSA Approved C25
APPLICATIONS

INSTASTRIP is to be used only on alkali-resistant floor surfaces i.e. PVC, vinyl, asbestos, and stone, etc.

DIRECTIONS

Dilute INSTASTRIP 1:3 - 1:5 with hot water depending on the degree of build-up.
Apply solution to the floor and allow it to react with the polymer floor dressing for about 10 minutes. Do not allow to dry on floor.
This operation is improved by scrubbing with an industrial floor machine using a black pad.
Rinse floor well with water before coating with INSTASHINE.
Regular