Beta Kleen General Purpose Cleaner, Disinfectant and Deodoriser 20L - Qualchem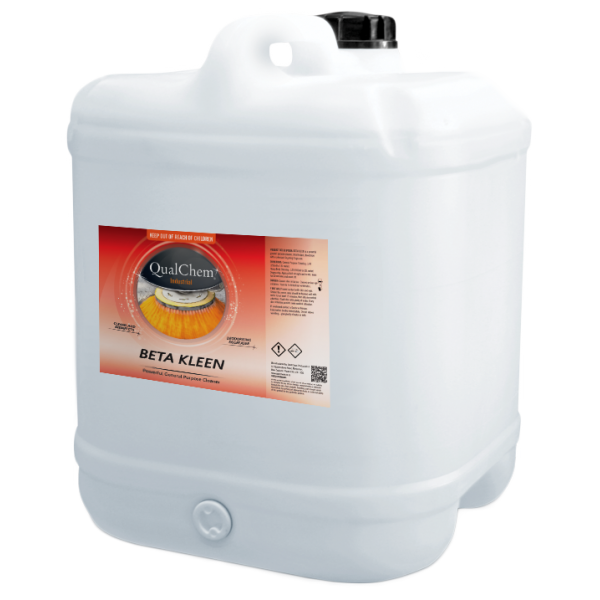 BETA KLEEN 20L is a powerful general purpose cleaner, disinfectant, deodoriser with a pleasant lingering fragrance.

DIRECTIONS:

General Purpose Cleaning: 1:40 (250ml to 10L water).
Heavy Duty Cleaning: 1:20 (500ml to 10L water)
Degreasing: Apply at full strength and scrub, leave for 10 minutes and wash off.
DANGER: Causes skin irritation. Causes serious eye irritation. Harmful to terrestrial vertebrates.

FIRST AID: Prevent contact with skin and eyes. Should this occur, eyes should be flushed well with water for at least 15 minutes, then obtain medical attention. Flush skin with plenty of water. If any skin irritation persists seek medical attention. If swallowed contact a Doctor or Poisons Information Centre immediately. Do not induce vomiting - give plenty of water or milk.
Regular