Small Wooden Cup 50ml - Epicure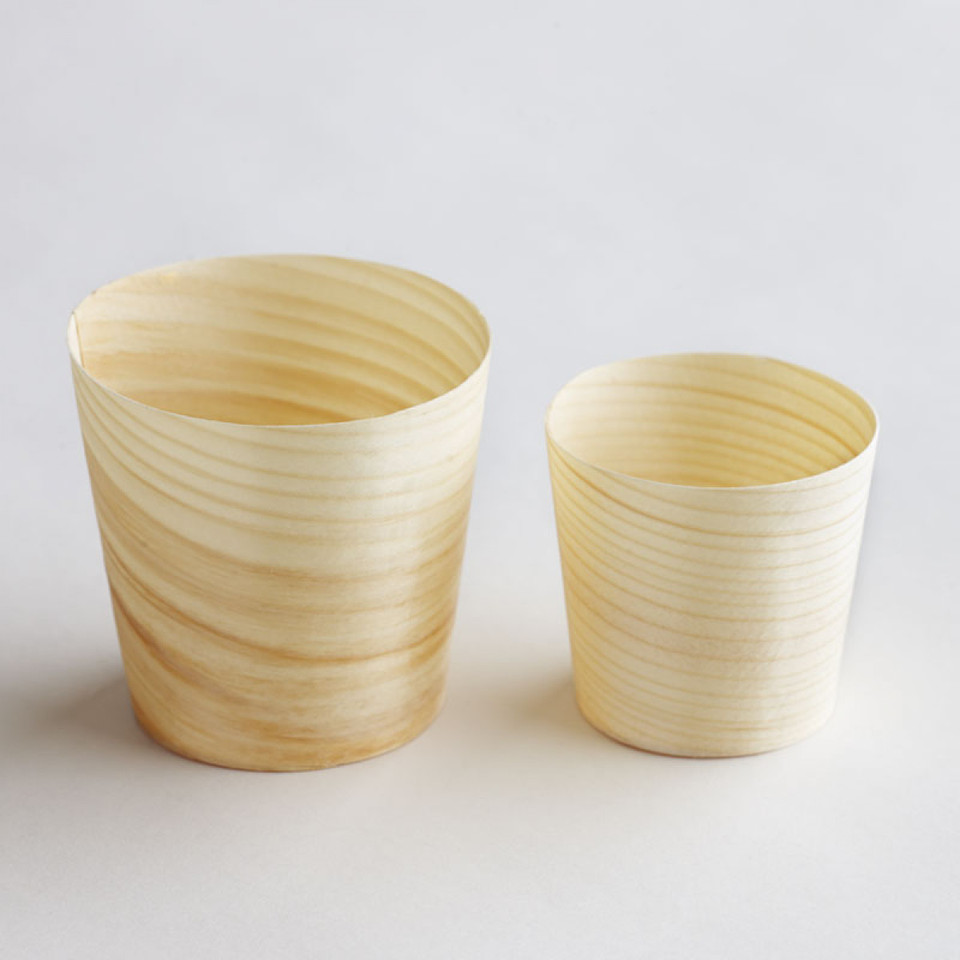 Wooden Cup Small 50ml. Use these little wooden cups for canapes, small salads or sauces.

- Untreated white pine.
- Environmentally friendly, bio-degradable, compostable.

These dishes are ideal for catered events, food festivals and parties.
N.B. These cups are not suitable for liquids, however they are perfect for thicker dishes or sauces such as mayonnaise

Dimensions - 4.4x4.4cm - 50ml


Carton 500

The Green Bean collection of stylish single-use products for serving food, has a smart contemporary look and feel and comprises plates, cutlery, skewers, party picks, chopsticks and cones.

Green Bean eco-tableware is made from un-treated, renewable woods including bamboo, white pine, birch, poplar and black willow.
The range is disposable, biodegradable and compostable. It is not classed as resource intensive to manufacture and is non-toxic on break down.

Green Bean eco-tableware is perfect for posh or casual parties, picnics and barbecues.
Eco-Friendly