LIME SCALE Remover Concentrate - Simple Green - 946ml (Carton 12)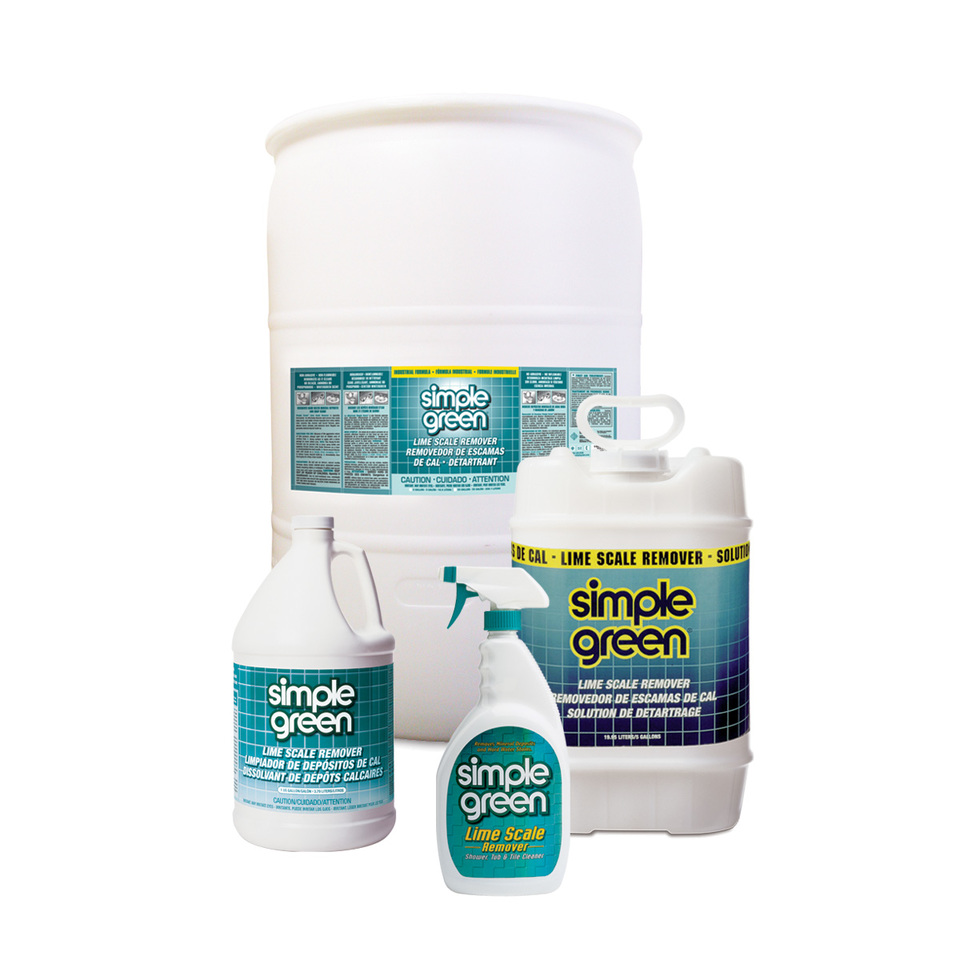 - Safely remove tough, built-up mineral deposits, hard water stains, soap scum and oxidation from a variety of surfaces including porcelain, ceramic tile, glass, aluminium, stainless steel, chrome & more.
- Safe for drains and pipes including ABS, PVC, copper, and others.
- No bleach, ammonia or phosphorous.
- Organic salt formula won't strip protective finishes, cause damage or discoloration, or etch sensitive surfaces.
- VOC compliant, non-fuming, non-flammable.
- Descales equipment including HVAC components, pipes, hoses, tanks, storage systems, spray rack systems, washing machines and more.